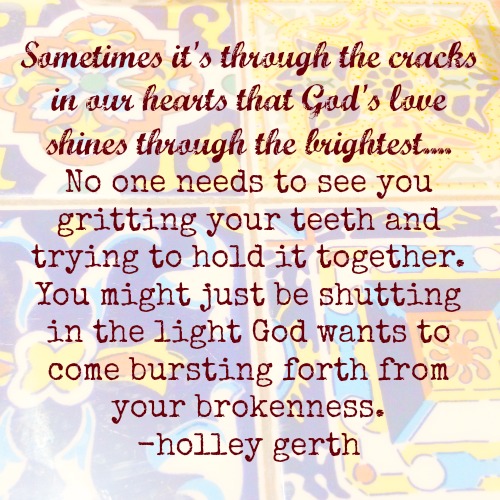 She slides into the seat across from me at a busy restaurant. I can see the tiredness in her eyes. She's in a tough season. Many women would have given up by now. But not her. "How are you?" I ask. I really want to know.
"Oh, I'm so blessed!" she responds with a forced smile.
I reach my hand across the table and touch hers. "I mean how are you, really?"
Tears come to the corners of her eyes. "I'm ready to be done with all of this. It's harder than I thought it would be."
So which answer was true? Both.
We're funny as humans. We tend to think in terms of all or nothing. So we insist that life is great when we're breaking apart inside. Because to do otherwise would be to discount all of God's goodness in our lives, right? Not so, friend. We always live with both blessings and brokenness. Challenges and victories. Sorrow and joy. They're all mixed up together.