a letter from Ann Voskamp to Holley Gerth
Dear Holley, woman with a heart as wide as hope itself…
Do you remember first asking me —"How do you be in the world wide web but not of it?"
How can we navigate this cyberweb and not get caught in it?
Creating buzz while we are soundlessly being wrapped tighter and tighter…. till we are slowly eaten alive…
I know. What does any of this web stuff have to do with anything real, really? The world wide web, these blogs, this thing called "social media" — isn't all just a little bit — virtual? Unreal? Disconnected to the stuff of our life, our hearts?
Media, it comes from the Latin word meaning "middle." This way we're communicating here, right now, on this screen, this is in the middle of us, you and I, the middle of our world right now, and social media is the medium by which we are gathering as a culture right now — readers on one side of the screen and writers on the other — and if this is at the middle of our society right now — how do we ensure God is in the middle of it?
When I got home from rooming with you at The Relevant Conference, Holley, I went looking for that note you wrote me, the letter with that question. Because what you said seemed to me be, yes, relevant. The stuff of hearts.
I found it way back in the second email you ever sent my way. We didn't even know each other. It makes me smile, Holly, to think how long you and I've been having this same conversation. You wrote this:
Dear Ann,

How do you be in the world wide web but not of it?

It's always there on the web, this temptation to make it about comments, numbers, traffic.

But our words are meant to be pure, from the heart, for Him and for them.

When you have a moment, can you tell me a little of what God has spoken to you about these things?
Who would have thought that a little over a year later, the farm hick and the word girl would be rooming together at a blogging conference, staying up late to discuss just this, how to orient our social media so God's in the center?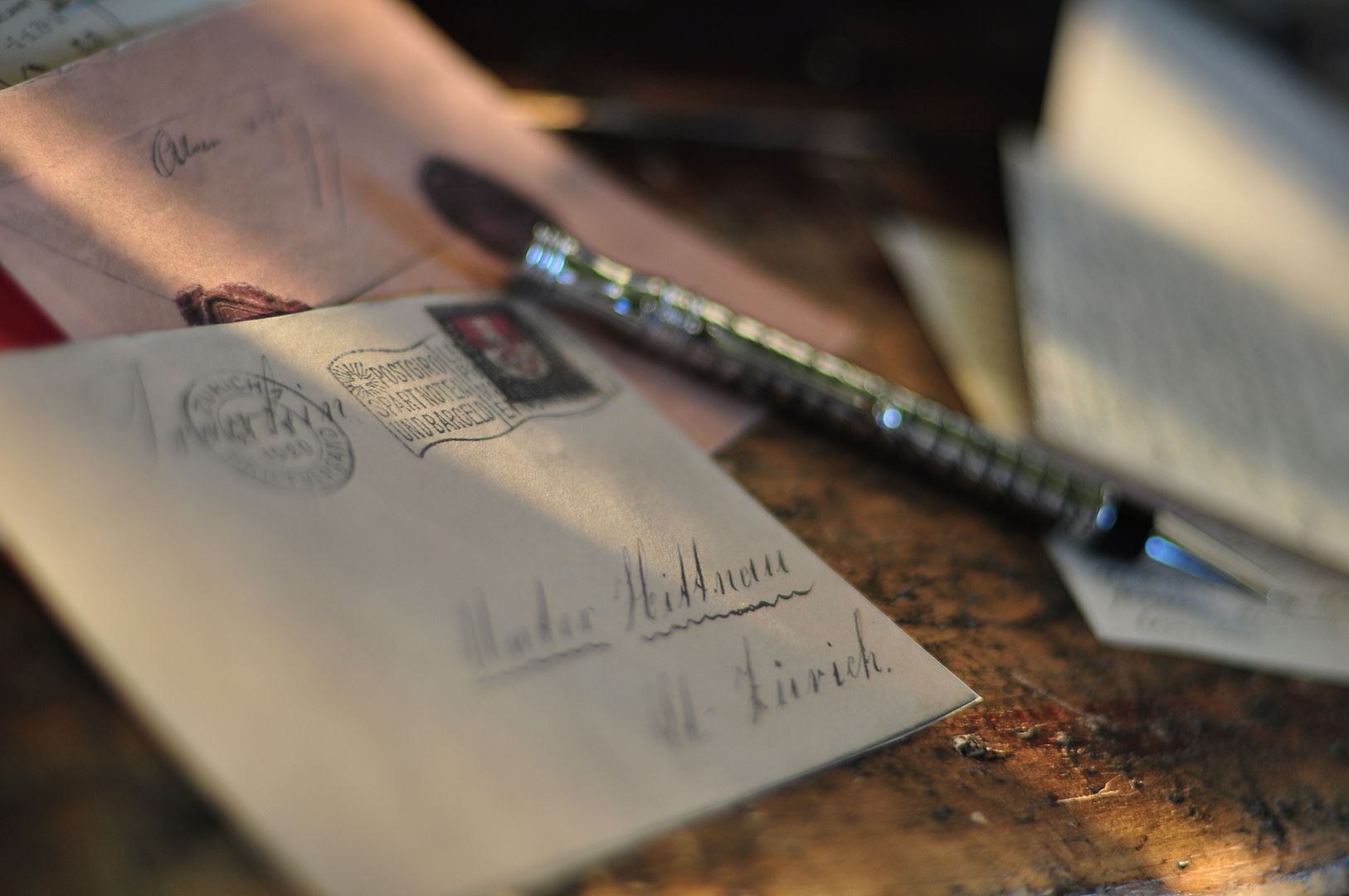 Our room was quiet, I remember that. How I'd offer you a wondering sentence about words and women and He Who's the Word made Flesh and you'd pick it up quiet… pick it up in prayer.
You'd wait. Listen. I remember the stillness of your listening. And then you'd offer words back.
Yes, that was the essence of the quiet: the listening for His voice, the One that can only be heard in the echoing chambers of the heart.
I found it too, when I came home, Holley, the notes I'd written you in response to your second email. I'd like to talk about those thoughts, as we explore this, Holley…But I wonder now…
I now wonder if the answer of how not to get caught in the world wide web doesn't begin in another place?
I think this because of what I literally found in another place, just weeks before we roomed at Relevant, while I was at Laity Lodge, working with the team of editors from High Calling.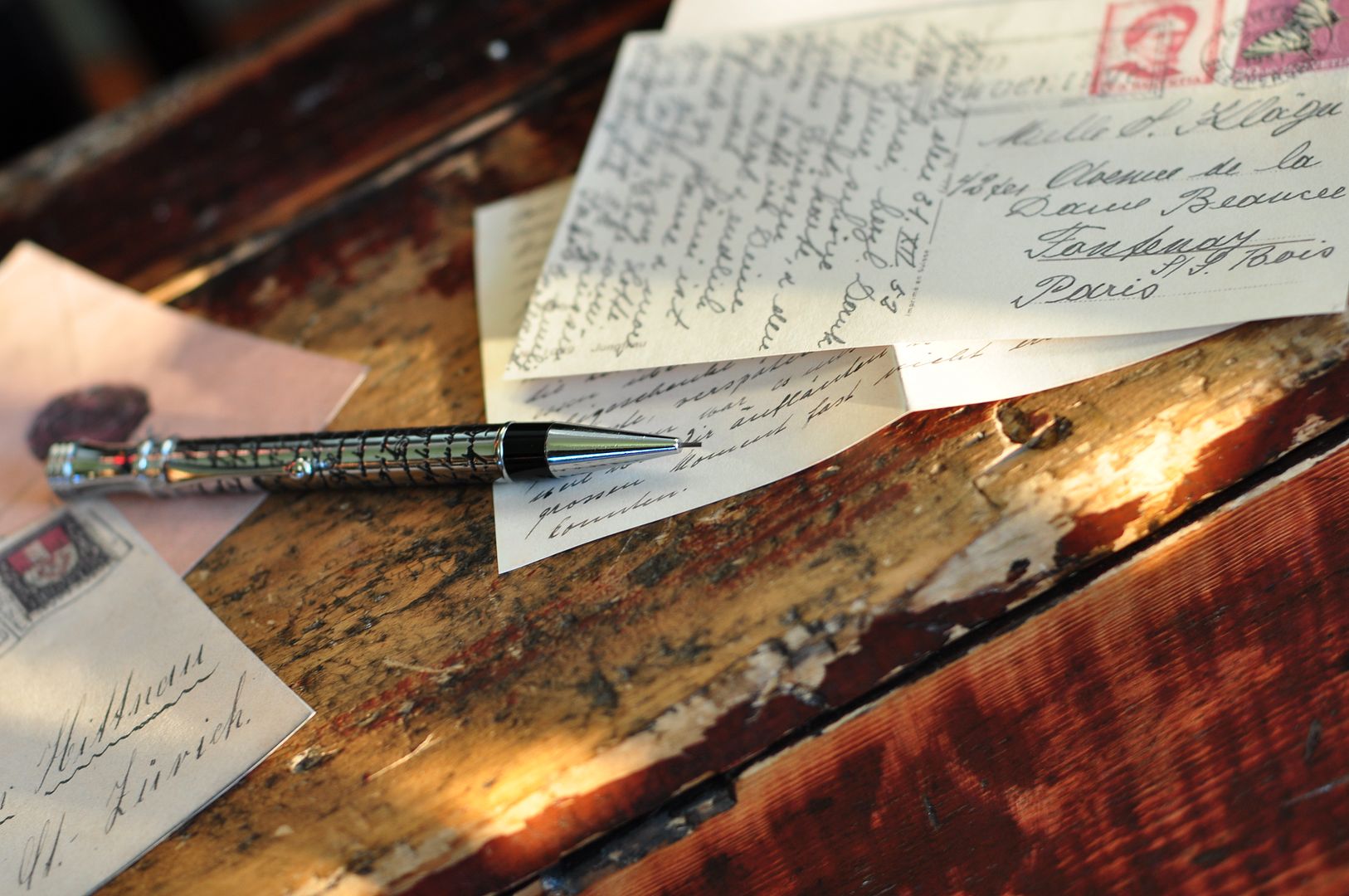 It was that morning we sat our overlooking the Frio River. There in the dining hall by the windows and all that September light.
Lauren Winner, our workshop facilitator, had looked around the table at the ten of us and then picked up her marker. The black Sharpie had squeaked across the paper of the easel. "Why Do I Write"
She had turned to us, "Two minutes — go."
I had nervously yanked off the cap of my pen. Flipped opened the red journal. The ink kept blotting. My hand kept shaking. The words had just sort of puddled out:
Why do I Write:

I write to see Him.

Without words, the Word, I grope, lost.

The only pupil I have is ink — This is the pupil that makes me a student of God. This is the way I study being.

I write to encounter the Spirit, as Nouwen said. He is Word and I meet Him in words and these lines of words are my lifeline to Him and sanity.

This is my handicap. I must live my life twice — once in the world, once in words. This makes my living slow. But in writing words, I uncover my own meaning and unveil God right here and He is my audience of One.

Writing is this way I let my blood, to heal and cleanse and diagnose all that boils and festers and flows within. It is my sickness and it is my medicine, it is my thorn and it is my healing. I take my medicine slow.

I gag it down, I choke it up. It never gets easier. I am chronic and life's terminal and this is a salvation, the way the Word meets me.

I am not good at it.
"Okay…" Lauren had pushed her chair back across the floor, stood.
No more time to figure it out? Really? But I had stumbled through this,given it only two minutes thought, not sure if any of it was right or made any sense. I had looked down at my last line. Yes, that was the ending that summed it up best.
"Now — if we just go around the table and each of you read yours out loud."
OH. My throat had constricted like a boa around a hog. And yet… maybe this is always the best place to begin, Holley?
If we're ever going to find the answer of how not to get caught in the world wide web, don't we first have to know why we fly?
Why do we write?
Perhaps we first have to unravel why we're on the web in the first place, if we want to figure out how to avoid getting tangled up in the trappings of the internet?
Really, it's what Lauren said next that I keep turning over, that keeps turning me over, that undoes and releases me.
But I've stammered on, so I'll leave that for now, Holley, for the next letter.
Because now, I wonder if the first step to avoid getting caught in the world wide web answer is to begin just with this:
#1 To write a Web Mission Statement: Why do I Write
We could talk about ways #2, #3, #4 to navigate the net… but I wonder if we first need to do #1– a mission statement. What do you think, Holley? How does knowing why you write, why you're on the web, help you find His Way? Do you have a web mission statement? How do you think begin to be of the www but not in it?
I can see you now, Holley, how you'll take up these words, say them first as prayers– listening for Him.
I think of you, Holley, as one of those spinning silk gossamers of hope online, a place where we all trip — and fall right into the arms of Jesus.
You are so loved, sister…
By Father.
And this grace-bathed daughter.
All's grace,
Related: More of what Holley & I talked about while rooming at Relevant: living in the upside down kingdom
The backstory behind our friendship and why I think Holley's a rare gem
Letter #2 on social media will be posted next Tuesday @ Holley's and Ann's
Photos and text: by Ann Voskamp
Ann Voskamp's a farmer's wife, mama to 6 kids, blogger of six years, and author of One Thousand Gifts: A Dare to Live Fully Right Where You Are
(Zondervan). Everyday, she takes the wild dare and writes about it at A Holy Experience
:::
So how do you avoid getting caught in the world wide web?
Why do you write? What's your online mission statement?
How do you navigate social media?