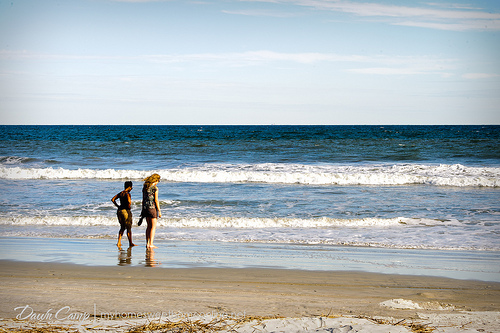 I slip my toes into water and sand along the shoreline. Above me a moon spreads light like frosting on the water. Behind me the chatter of late night conversation spills out.
I'm in Hilton Head, South Carolina with many of the (in)courage writers. It's our last night here and we're already feeling the tug toward home. But for now we're having a dessert picnic on the beach, passing around plates of brownies, chocolate cake, slivers of pie.
We've stayed in two beautiful houses, the kind where you can put your sandy, dirty feet on the coffee table anyway. We've ridden bikes down the beach, carrying sea shells home in our baskets. We've eaten wonderful meals that made us lean back in our chairs with happy sighs.
Through it all, we felt you with us.
{Will you read the rest with me on (in)courage today? Oh, thank you!}